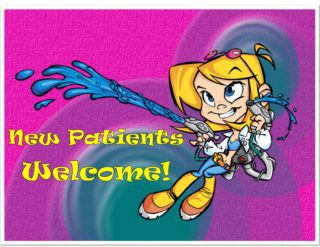 Promotions & Specials
New Patients are always welcome! Schedule your child's first time dental visit with us and get a full-mouth exam, oral cancer screening, oral hygiene instructions, dental X-rays, fluoride varnish application, and a professional dental cleaning all for only $149.97! This is something that we would normally charge $459 for.
Mention this special when you schedule, offer ends 12/31/2019! Call us TODAY: (562) 912-2007. We look forward to welcoming your kids for their first time dental visit with us!
Check out our Facebook page and follow us on Instagram @FUNtasticDental for monthly/quarterly contests and promotions regarding our practice!
Events
Our FUNtastic Dental team likes to make sure your child has FUN in and out of the office. We host FUN and FREE events for our patients, their families and their friends. Follow us on Facebook and Instagram to keep up with upcoming events we're hosting.
Check out pictures of the events we hosted over the years. We'd love to see you at the next event!