Love Candy? Love Chocolate? Love Gum?
….but do not eat it because you are afraid of cavities. Well we have a healthier alternative for your teeth….. and you don't have to go far………..It's

That's right! Dr. Daniel Klein has a candy store in his office;
a SUGAR-FREE candy store that is. We know most kids LOVE candy, gum, and chocolate, so Dr. Daniel Klein decided, to build a
SUGAR-FREE candy store in his office to help promote, and educate a "safer" treat for our children's teeth. It was a project that took almost a year to complete, but it was worth the wait. We carry all the BEST-TASTING sugar-free candies, gums, and chocolates in the market today. For example, Sour Spray, Hershey's Milk Chocolate Bars, Jolly Ranchers, Jelly Beans, Gummi Bears, Tootsie Rolls, Bubble Yum, Pop Rocks, and many, many more.

If it's sugar-free and it tastes delicious, we have it!
Come by and check out our Sugar-Free Candy Store TODAY!!
And please check out our YouTube video:
Dr. Daniel Klein – Dentist Opens Candy Store!

https://www.youtube.com/watch?v=rtJKtdKsAHg

We love to give recognition to our new friends & our wonderful existing patients who are kind enough to refer their friends & relatives to us! Here are the new patients that became members of our practice family this April. We'd like to welcome you & wish you all the best.

Noble Acosta, Mia Adams, Madison Agraviador, Nozomi & Sumi Akin, Cristian Alvarez, Brianna & Alexis Ariaza, Jacob J. Avila, Cameron Bergmann, Suzanne Rose Cabrera, Erika & Samuel Capps, Jeremiah Caraballo, Kaleena Cheney, Alyssa & Tyler Cuff, Jayleen & Jazmyne Dowling, Justin T Edralin, Robert Encias Jr., Marcell Frazier, Benjamin Garcia, Adrien Gomez, Briana Gonzalez, Edgar Gonzalez, Joaquin Gonzalez, Lila Gonzalez, Victoria Gonzalez, Andres Gonzalez Jr., Arianna Guillen, Kayla Gunn, Madison Hamm, Victoria Hernandez, Mia Hetherington, Mark Horejsi, Celeste & Rylee Ignacio, Austen Johnson, Dylan Laureola, Samarah G. Lee, Mariela Leon, Timothy Liu, Adriana Lopez, Alex Lopez, Karinna Lopez, Liana Lopez, Marissa Lopez, Sebastian T. Lora, Mark & Miguel Luna, Ever Lundahl, Juan Maciel Jr., Madison D. Marks, Sophia Matthews, Marissa McGrath, Nathan Medina, Jake Miller, Sofia Moe, Aaron & Tamera Montague, Natalie E. Munoz, Fiona Pierce, Greyson Pitts, Julia L. & Julian Powell, Daniel P. Puerto, Sienna Ramirez, Ethan Reyes, Raven Robinson, Kareem Sabha, Roberto Salcedo III, Mia & Mya Sandifer, Jacob Smith, Kennedy Smith, Sofia Soto, Gia Stoffers, Ellie & Samantha & Zachary Sutherland, Sarah Thomas, Tiffany M. Torres, Trista Velasco, Eleanor Wiles, Emma Wolf, and Aidan Yim

Thank You For Choosing Us!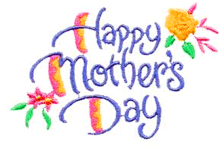 Celebrate the mothers of the world this Mother's Day, Sunday, May 9th. Dr. Daniel Klein Children's Dentistry & Orthodontics is giving away a free whitening kit gift set, valued at $75, to the parent/guardian who submits the best quote about mothers.
The whitening kit can either be used by the winner or can be given to the person of his/her choice.
The contest is open to every parent/guardian from May 3rd, 2010 until 5:59 pm on Friday, May 7th, 2010. The winner will be announced on Saturday, May 8th.
Also for the month of May, which we know is a HUGE time for proms, graduations, weddings, and other fun events, we have special pricing on our whitening kit – $55 (that's a savings of $20). Just mention our special when calling to schedule.
To submit your favorite quote about mothers use the form below, please fax it in at
(562) 627-9292, or email BackOffice@FuntasticDental.com, mail it in 2700 Bellflower Blvd. #217 Long Beach 90815, or just bring it in.
If you have any questions, don't hesitate to give us a call at 562-912-2007 or email us at Info@FuntasticDental.com.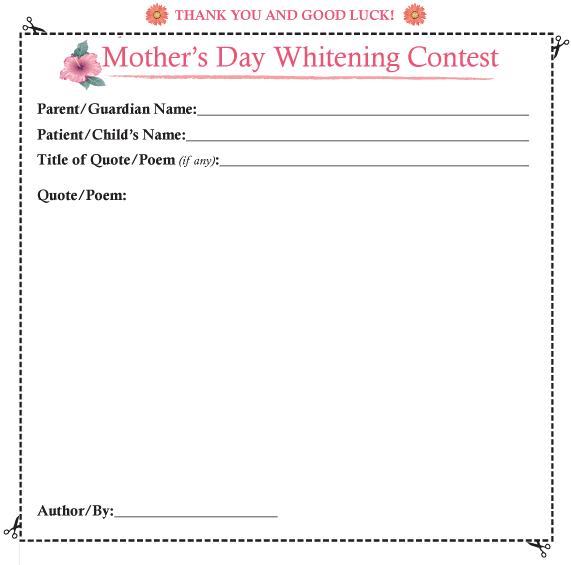 Everyone team member here, at Dr. Dr. Daniel Klein Children's Dentistry & Orthodontics, is CPR certified by the American Heart Association. Every 2 years, we take the time to renew our CPR certification. This March, we all became re-certified once again by the American Heart Association because you and your child's safety in our office is our number #1 priority (immediately above "FUN and PAIN-FREE")! If you have any questions about our training or would like to learn more about how we would handle a specific medical emergency in our dental office, please call us 562-912-2007 or email us Info@FuntasticDental.com. We take every single medical and dental emergency in our dental office very, very seriously!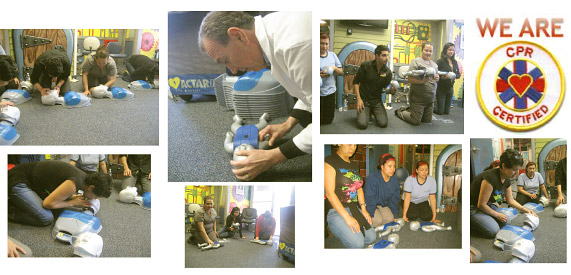 Spring Cleaning Includes Your CHILD'S TEETH!
With spring here, a fresh start with dental care is timely. If you are making plans for spring cleaning around the house, why not start in the bathroom and help floss your child's teeth and gums?

Why is it important to Floss?
Proper flossing removes the food particles, plaque and bacteria between your child's teeth and gums that a toothbrush can't reach. This helps to keep your child's teeth healthy, their breath fresher, and their teeth from decaying quickly. It's not enough simply to buy dental care products for your child; frequent and consistent use and supervision is critical for success.
What's your excuse?
Here's what I've heard:
"I'm too busy, we forget……."
A typical dental routine takes about 4 MINUTES! Doesn't it make sense to invest 4 minutes every night now to avoid hours of restorative treatment later?
"My gums bleed or hurt when I floss……."
Bleeding gums are an early sign of gingivitis. Flossing can help prevent gingivitis and more serious forms of periodontal disease. I know it sounds crazy, but the MORE you floss, the less they'll bleed.
"My fingers are too big…….."
Try using a Floss Pick. I recommend "Crest Glide Floss Picks". They are the perfect solution to this problem! In fact, we sell them here at the office. Stop by to purchase your Glide Floss Picks today!!