Before You Pack
Jump Into Summer
Fun Color Page
CDA – California Dental Convention
You're Pregnant!
Coupon of the Month
Patient of the Month
As excited as your kids are about the summer vacation trip,
it's well worth it to take a minute to consider their dental needs before you go.

Get them a check up, before you check out.
The last thing you want to worry about on your vacation is a dental problem. Why not schedule them an appointment before you leave, and at the same time consider for yourself some tooth whitening to go with your summer tan!

Stay hydrated, but with the right liquids.
Sports drinks and vitamin waters are popular choices for re-hydrating on a hot summer day, but mind what you choose. The sugar and acidic content in some of these drinks can be highly damaging to tooth enamel over a prolonged period. Consider drinking plain water instead.

Pack light, pack right.
Don't leave home without a soft-bristled toothbrush, stored in a travel case with air holes, a tube of toothpaste, and, of course, dental floss- the floss can also be used as a makeshift clothes line when camping!

Call Now To Schedule Your Child's Summer dental appointment!
562-912-2007 *Ask about our new Summer Hours!


We love to give recognition to our new friends & our wonderful existing patients who are kind enough to refer their friends & relatives to us! Here are the new patients that became members of our practice family this May. We'd like to welcome you & wish you all the best.
Mckayla Adams, Jacob Barajas, Joshua L. Berry, Tanner Brewer, Brenden & Kyler Burge, Melissa Carey, Summer Carranza, Daniel J. Castanon Jr., Brandon Cerda, Kaytlin & Ryan Claudio, Bayeh Cotton, Brandon Cruz, William Dunn, Sebastian Fetter, Aidan Foley, Gabriel Galindo, Hugo Garcia, Jocelyn & Jolien & Nadia Gonzalez, Grant Gradis, Gabriela Guajardo, Leo Hannan, D'Mareon Hardie, Caleb Heenan, Alanis Holtzclaw, Raul Jimenez Jr., Alexander Kitajima, Caleb Lasch, Erika & Marissa V. Lopez, Laurylan S. Maae, Jackson Manglicmot, Jesus Marin, Serayah Martinez, Mckenna Matheny, Ibel McMillan, Priscilla Medina, Kristen L. & Natalie Mendez-Arroyo, Carlo & Isabela & Marco & Mateo Menes, Noah Mgrublian, Sarah Miller, Dalayna Ortiz, Noah Otterson, Ethan E. & Josiah M. & Michael M. Petaia, Anneliese Poirier, Meili Robles, James & Sophia Rogers, Daniel & Johnny Rosales, Xavier Salazar, Jackson Sears, Colin & Olivia Smith, Chelby & Curtis Stewart, Matthew Valmidiano, Ashley Whittenbury, Aidan & Hannah Williamson, Bradley Wright, and Olivia Zuniga.

Thank You For Choosing Us!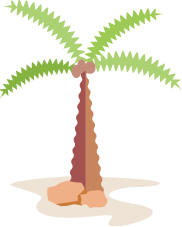 Join us for our annual
patient appreciation event we call our
"JUMP INTO SUMMER" CELEBRATION!"
Come enjoy an afternoon of fun with us,
in celebration of you.


We will have
face painting, bubble-blowing, dancing, a jumping & bouncing, watermelon eating contests, ping pong pond games, raffles, water,
and hot dogs…

All For FREE!



No RSVP required. Everyone is invited (friends & neighbors too).
Call us if you have any questions 562-912-2007.



Print this picture and cut it along the dotted lines: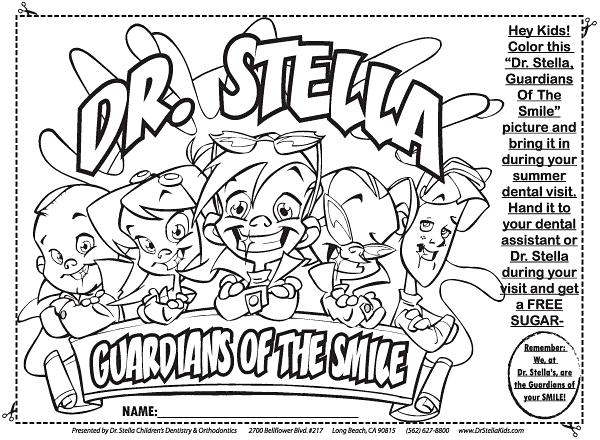 CDA– California Dental Convention

Dentistry is always changing. Meetings and conventions like the California Dental Convention, are an important and fun way that dentists and the entire dental team can stay up to date.

We have attended this dental convention every year, and we find a new dental technology or dental material that makes dentistry for your children much more enjoyable, FEAR-FREE, and PAIN-FREE!

Rest assured that we never stop growing as professionals, that we never stop learning, and that we never stop searching for ways to make every visit to our dental office as FUN as going to Disneyland!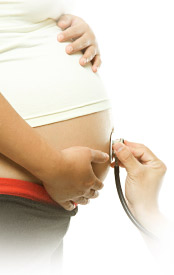 You're Pregnant – now's the time to take care of your baby's teeth. In the first 6 to 8 weeks of your pregnancy, your baby's teeth are developing. They start to harden at about the 4th month. The foremost way to help those teeth grow strong is through your own nourishment. It's critical to get plenty of vitamin D. Vitamin D is a vital component of enamel, the outer layer of a tooth. The only time enamel is built is before your baby is born.

An infant whose teeth do not have a strong covering of enamel is at risk for early childhood caries. Caries, or tooth decay, is the number one preventable childhood disease. Poor nutrition can also cause a more serious condition called hypoplasia. This is when tooth enamel doesn't develop properly.

It is easy to add foods rich in Vitamin D to your diet. For example, milk and yogurt are fortified with vitamin D. Other nutritious foods are eggs, beef liver, shrimp and fish. Besides foods, your body produces vitamin D when you are outside in the sun. A light-skinned mother needs about 15 minutes of sun each day; whereas, a dark-skinned mother needs to be in the sun for about 30 minutes. But don't overdo it. Too much time in the sun can damage your skin.

It is important to maintain your dental health as well, so have regular check-ups. Be a healthy mom with a healthy baby.