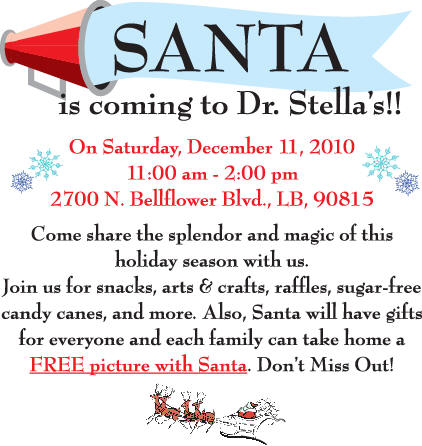 We love to give recognition to our new friends. Here are the new patients that became members of our practice family this November. We'd like to welcome you & wish you all the best.


Madeline & Marlo Ballou, Adam Balmaceda, Jessica & Sarah Beggs, Samantha & Sydney Bell, David & Landon Blechinger, Jack Bradley, Guadalupe & Jorge P. Cepeda, Jacob Courtis, Amara & Ariana Diliberto, Julia Dizon, Koryna Downey, Alyssa Eaton, Alissa Endelman, Brooks Ephraim, Melia Espinoza, Madison & Rachel Gathe, James Good, Jasmine Hogan, Elizabeth & Henry Holland, Lillie Hudak, Marina Hurtado, Nathan Kang, Garryn & Kelsie Landrito, Gavin Lawrence, John Louie Jr., William Magana, Nathaniel Marks, Jesus Martinez, Jakobi Oware, Valerie Palao, Tyler Price, Poe Purcell Jr., Hamilton Qazi, Jaylen Rambo, Madison K. Real, Olivia Recasas, Natalia Renner, Cade Rudometkin, Amanda Russell, Sydney R. Santos, Michael & Nicholas Sirianni, Dylan Snyder, Logan Tirpak, Easton Unverzagt, Kate Vanderwal, Zandria Velador, Kali Walton, Luke Whitaker, Alyson Young, and Izabelle Zamora.

Thank You For Choosing Us!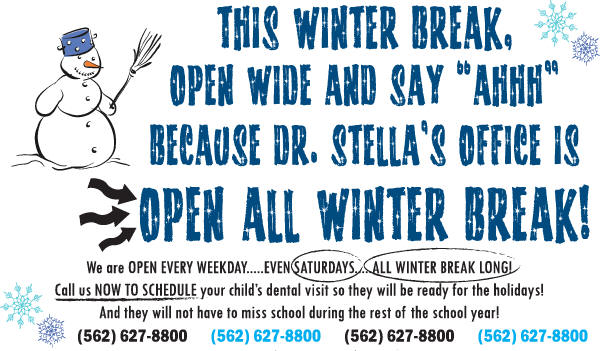 We are proud to be an official drop-off site for: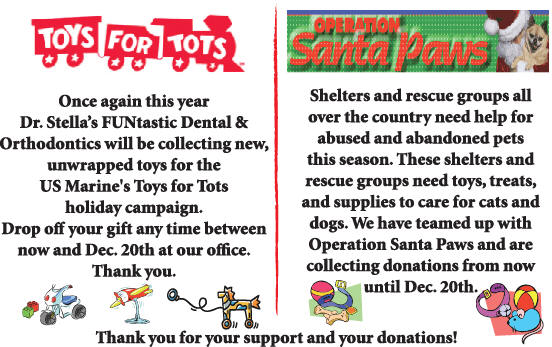 It is almost the end of the year.
DO YOU KNOW
WHERE YOUR DENTAL BENEFITS ARE?
Dental insurance plans don't allow you to carry over dental benefits to the next year. That means getting dental work in January 2011 could cost more than the same procedure in December 2010. Some of our patients don't realize how rich some company dental plans are, they also don't realize that may companies have a use it or lose it policy when it comes to dental benefits.

That means you could be throwing away your dental benefits!!!

Benefits are given to employees as part of a compensation package. You worked hard for these benefits and good dental care is vital to your child's overall health. As a result, the best way to take full advantage of your benefits is to plan your child's non-emergency dental work. Keep in mind when benefit dollars expire — usually at the end of the calendar year. Also realize that many people are suddenly learning about the same deadline. Our busy office becomes even more popular in the last months of the year, which is why we are open almost all of December.

The more information you have about your dental coverage, the better decisions you will be able to make. Your human resources department can check the status of your dental benefits. And so can our office. Our qualified and experienced insurance coordinators will run a complimentary benefits check and will gladly explain how your benefits work and suggest options for making the best use of them.

The key is to plan. Now is the time to set up your child's dental work. Some procedures take more than one visit. And you want to make sure you can get an appointment that is convenient for you. Call us 562-912-2007, we can help.

Don't throw your benefits away. Put your money where your child's mouth is – not in the trash.
"Share Your Smile" Facebook Contest!

Join our fast-growing Facebook page and enter to win a FREE Teeth Whitening Kit or 3 FREE MOVIE TICKETS!

Become a fan and share a picture of your favorite smile on our wall and one lucky winner will be chosen at random for our end-of-year drawing. What are you waiting for?

Break out those cameras and share your smiles with us! Contest ends 12/31/10.

Winner will be announced on our Facebook page.

Good luck!

*If you have any questions, or would like to schedule a visit, please call 562-912-2007 email Dr. Daniel Klein at Info@FuntasticDental.com