No Cavity Club Winners
FUNtastic Pets Corner
Back-To-School Ahead
Strawberry Summer Cake
Babysitter 411
Save The Date – Halloween Party
Fluoride – Not Just For KIDS
Patient/Parent of the Month


David Behnken, Kayla Bella, Skaylar Bereta, Hayden Bryan, Adrian Caraveo, Alejandra Caro, Matt Dagerman, Nicolas Diaz, Aurora Dickman, Garrett Farr, Kelsea Fox, Max Freeman, Yzabella Garcia, Kristopher Greenshaw, Julian Gurrola, Jahan Hoban, Joshua & Natalia Keller, Jillian R. Knobloch, James Kuhl, Lindsay Lewis, Andrew Lopez, Daniel C. & Sienna Martinez, Gabriela Medina, Ryan Morgan, Kenya Orozco, Landon Platt, Kameko & Kiley & Kyra Rios, Sarah Rudman, Levi Rupprecht, Nicolas Seib, Connor Suarez, Kaleb & Zoe Tinson, Jessica Uribe, Madison Mae Van Dolah, Nathan Villamar, Adam & Ethan Villegas, and Ruth Zhang.

Thank You For Choosing Us!
No Cavity Club Winners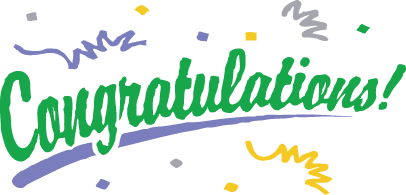 | | |
| --- | --- |
| | |
| Jackson Learned | Lily Schamberger |
FUNtastic Pets Corner
"A Brave Hammy Named Herbie"

About three years ago, seven robo hamsters were born to Minnie and Kirby. Out of the seven, only two boy hamsters survived, one named Herbie and one named Kirby. Herbie was the smaller hamster of the two and the most active. He loved to run on his wheel at night time and drive his owners crazy from all the squeaking. Herbie had a good, happy home, but was always in danger because of the family cat, Figaro.

One day, one of Herbie's owners, Robert, accidentally knocked Herbie's cage over, Herbie and his brother Kirby went loose. Robert couldn't find them that day. Two days went by and Robert found Kirby sleeping behind the toilet; but there was no sign of Herbie. Robert was beginning to get worried that he would never find Herbie again, or that Figaro had killed him.

The next night, Robert went to the kitchen to get a glass of milk before bed, when suddenly he heard loud painful squeaking. He quickly turned the lights on and saw Figaro looking at him with his two paws clasping tight around something. When Figaro noticed that Robert was coming near him he let go of the object which turned out to be Herbie!! Figaro quickly picked up Herbie with his mouth and Herbie began to scream. Robert chased Figaro to the living room and was able to free Herbie from Figaro's mouth. Herbie lay still in Robert's hand, he wasn't moving but he was bleeding. Robert thought he was dead but then he suddenly moved!! Robert was relieved that Herbie was alive.

The next morning he was taken to a hamster specialist in Pacific Palisades, CA. There he was sedated with a itty bitty mask and once he was asleep his wound was cleaned and stitched. The veterinarian told Robert he was very lucky that Figaro didn't puncture any vital organs, only his cheek pouch was injured.

Herbie returned home and fully recovered. He lived a long happy life with his brother Kirby. He passed away of old age on December 3, 2009, the very same day Robert's first child, Harley, was born. It was a bitter sweet day. Herbie you will live in our hearts forever! Rest in peace Herbie.

This FUNtastic pet belonged to our very own Registered Dental Assistant Sandra Benavente Morrissey. She and her family loved and cared about Herbie very much. You should know that Sandra has many more pets that include but are not limited to, hamsters, birds, cats, rabbits. If you'd like to learn more about Herbie or share with Sandra your thoughts regarding her FUNtastic Pet you may contact Sandra by email backoffice@localhost. Or you can write to her ATTN: FUNtastic Pet Herbie, 2700 N. Bellflower Blvd. #217, Long Beach, CA 90815. Check out next month's newsletter for another FUNtastic Pet story.
What's on your "Back-To-School" check off list? Let us guess.

Backpack
Pens and pencils
Crayons and makers
Organizers and notebooks
Outfits and uniforms

You've made the list and double checked it for everything your child needs to go back to school. But there may be a very important item missing from your back-to-school checklist: Your child's dental visit.

Tooth decay, is the most common chronic childhood disease, even more common than asthma. And we all know good oral health is an important part of a child's overall well being, especially as they are growing and developing. So why isn't it on your list? Don't worry, I bet you are writing it on your list now.

Dr. Daniel Klein wants you to know that dental check-ups are crucial to identify risks and help prevent more serious problems from occurring such as tooth decay and gum disease. However, without regular dental exams and preventative measures like dental sealants, dental caries often go untreated and can result in pain and infection. Untreated dental caries can also interfere with learning, speech, and eating, leading to poor nutrition and problems in school.

Start a positive tradition that will hopefully last throughout your child's life by scheduling their dental exam before they go back to school. Your child will walk away with a new toothbrush, a toy and a brighter smile, and you will walk away with peace of mind, knowing your child is truly ready to start the new school year.
Strawberry Summer Cake Recipe
Ingredients

6 tablespoons unsalted butter, at room temperature, plus extra for pan
1 1/2 cups all-purpose flour
1 1/2 teaspoons baking powder
1/2 teaspoon table salt
1 cup plus 2 tablespoons granulated sugar
1 large egg
1/2 cup milk
1 teaspoon vanilla extract
1 pound strawberries, hulled and halved

1. Preheat oven to 350°F. Butter a 9" or 10" springform or cake pan.

2. Whisk flour, baking powder and salt together in a small bowl. In a larger bowl, beat butter and 1 cup sugar until pale and fluffy with an electric mixer, about 3 minutes. Mix in egg, milk and vanilla until just combined. Add dry mixture gradually, mixing until just smooth.

3. Pour into prepared pie plate. Arrange strawberries, cut side down, on top of batter, as closely as possible in a single layer (though you may have to overlap a few to get them all in). Sprinkle remaining 2 tablespoons sugar over berries.

4. Bake cake for 10 minutes then reduce oven temperature to 325°F and bake cake until golden brown and a tester comes out free of wet batter, about 50 minutes to 60 minutes. (Gooey strawberries on the tester are a given) Let cool in pan on a rack. Cut into wedges. Serve with lightly whipped cream.

This recipe and the above picture is from www.smittenkitchen.com
You're going to a much-anticipated night out and have successfully secured a babysitter for your child. So far, so good. But does the sitter have what it takes to ensure your outing is worry-free for you and safe and happy for your children? Childcare experts say trust and crisis management are the two most important skills the caregiver should possess. But what else can you do to make sure you have the right babysitter for your and your children?

Finding A Babysitter You Trust in Case Of An Emergency
Accidental injuries are the leading cause of death in children over age one in the U.S. Five children under five die every day from accidents in the home. Because teenagers are a large source of today's baby sitters, it is important that they learn or know proper safety skills in case of emergency.

Where To Look and What To Ask
The best place to start looking is within your community: your church, local schools, your workplace. Once you have some names, it's important to check references. These may come from teachers, youth group leaders or from other families who have used the sitter. When you contact families the sitter has worked for, ask how many kids they have. Also, find out if they ever had any problems with the way the sitter interacted with their kids.

Observe Babysitter Interaction With Your Children
The next step is to invite the sitter over to ask questions and see how he/she interacts with your children. This type of interaction shows how much your prospective sitter likes children and if he/she is open to your methods of parenting. Be sure to ask about the sitter's training in first aid or CPR. Discuss what he/she may do in certain emergency situations. A competent sitter will be able to answer these questions and prove he/she can handle the job.

Is He/She Qualified to Be a Babysitter?
Check your sitter's qualifications against the characteristics recommended by the American Red Cross Babysitter's Training Program: First aid/CPR training; Maturity; Good judgment; Common sense; Friendly personality; Responsible; Nonsmoker; Healthy; Neat; and Organized. But, beyond any qualifications, go with your heart. Do you trust this person with your children?


Dr. Daniel Klein's "Not-So-Scary"
Halloween Party
Saturday, October 29

11:00 am – 2:00 pm

2700 N. Bellflower Blvd.
Long Beach, 90815

Join us for a fun-filled time. Invite your family, friends, and neighbors. You will be able to enjoy snacks, sugar-free treats, treat bags, raffles, games, our one-of-a-kind "Not-So-Haunted" Office Maze, and so much more.

Don't Forget Your Costumes!!
Fluoride IS NOT Just For Kids
Years ago research revealed that people living in areas where a certain amount of fluoride amount was present in the water supply had far fewer cavities.

Fluoride helps prevent tooth decay. It bonds to teeth as they grow, making them more resistant to decay. That makes it a great cavity fighter for children.

But fluoride is not just for kids. It's good for adult teeth too. Once our teeth are all grown up, fluoride can still lend a helping hand in the war against tooth decay by interfering with the growth of harmful bacteria on teeth. Fluoride can actually reverse the early stages of cavity formation! For an adult this is especially important if there is any gum recession. The root surfaces that are exposed when gums recede are not as hard as the enamel on the crown of the tooth. This leaves the exposed area more susceptible to decay. This is also the case when a tooth has been restored because decayed enamel is removed during the restoration process. Many of our restorative materials have fluoride in them, but the area where the natural tooth and the restoration meet is the most common place for new decay to start.

Today many communities add fluoride to drinking water so that everyone, especially children, can benefit from its advantages. I believe, New Jersey is one of the states left where most communities do not have fluoridated water in most communities. As a result the rates of decay in that area are much more higher than most other communities.

Because of the many benefits and the relative low cost, we recommend topical fluoride treatments to all of our patients at each hygiene visit. Our team is committed to helping you and your family maintain good health and minimizing total cost through prevention. We encourage you to ask about this and other preventative measures at your child's next visit to our office and ask your dentist at your next visit to their office. You and your family's teeth deserve the best protection we as dental professionals can give them.
*If you have any questions, or would like to schedule a visit, please call 562-912-2007 email
Dr. Daniel Klein at Info@FuntasticDental.com