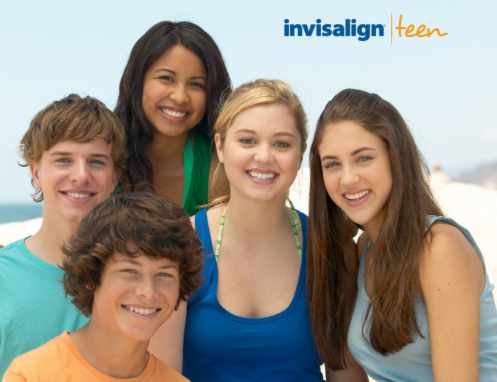 Invisalign teen braces are of the fastest growing segments of dentistry today.
Experts estimate 2/3 of all American teens should be wearing braces to correct their overbites, crooked or crowded teeth, however, only about 1/3 of all teens actually wear them. While finances certainly play a role in whether a family can afford orthodontics, other reasons why teens do not wear corrective appliances include embarrassment over the metal mouth syndrome, fear of damage when playing sports and inability to eat the kinds of foods they want while wearing them. With Invisalign teen braces, however, all of this has changed.
Contact Dr. Daniel Klein Today at 562-912-2007! Or Click Here…
Invisalign Before and After Success Stories
Adults and teens alike have seen the success of Invisalign teen braces. 13 year-olds who were shy about their smile, afraid to interact with peers because of their badly aligned teeth emerge after a year in the clear braces to find teeth they only dreamed about in the past. YouTube is filled with testimonial videos of teens featuring their before and after pictures and discussing the ways these innovative teen braces have changed their lives. There's nothing quite so convincing to a teen than other kids their age discussing how well they worked for them.
Everyone Asks Does Invisalign Work On My Problems?
Most teens think their teeth are the worst an orthodontist has ever seen. Moreover, parents want to be sure these new version of braces are going to work on their child's teeth if they put the money into them. The fact of the matter is, Invisalign DOES work on the following types of problems:
1. Overbites
2. Underbites
3. Protruding Teeth
4. Crooked Teeth
5. Overcrowding
6. Gaps between teeth
7. Serious Malocclusion (improper alignment of teeth when mouth is closed)
The Cost of Invisalign Teen Compared To Traditional Braces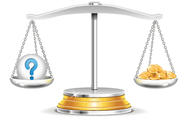 Teenagers often go straight to the Invisalign teen option for braces, because they never think about finances. Parents, on the other hand, are more cost-conscious and wonder about the price of these braces compared to the traditional teen braces they grew up with. Parents are amazed when they find most Invisalign options cost virtually the same as traditional teen braces, with less time needed to produce the same results. The national average cost for these clear alternatives is $5,000, with dental insurance typically covering $1,000 of the cost. Flexible payment plans are usually available, depending on the dentist.
Contact Dr. Daniel Klein Today at 562-912-2007! Or Click Here…
What Do The Invisalign Reviews Say About Them?
Invisalign braces have been overwhelmingly popular with teens and adults alike. The Internet and consumer review sites are filled with positive comments, before and after pictures and personal recommendations from teens and their parents. Consumer advocate sites give the braces four stars out of five and review sites confirm the claims that teeth can be straightened in as little as six months. While yes, you can take the dentist's word for it, it is quite reassuring to hear true stories from consumers themselves.
Why Choose FuntasticDental For Your Teen's Invisalign Braces
FuntasticDental is a dental office committed to children and their oral health. With a skilled dentist possessing over 30 years of experience working on children's smiles, Dr. Daniel Klein is the qualified choice to improve your child's teeth. Going to the orthodontist is no longer a chore, but a fun experience, as the office itself was designed with the children in mind. Wait until they walk through the doors and see an office that looks more like a theme park than any dentist office they've ever seen. With Invisalign and Invisalign teen braces available for children and adults, the atmosphere is welcoming for everyone.
Contact Dr. Daniel Klein Today at 562-912-2007! Or Click Here…