Want to know what it feels like to hold a reptile? Come to our Halloween Party on Saturday, October 20, 2018 from 11 am – 1 pm at our office at 2700 N. Bellflower Blvd. Long Beach, CA 90815. We'll have reptiles, a DJ, a photobooth, and much more! It's FREE and ALL ages! Bring your friends, neighbors, and family!
After Halloween, Let Us Buy Back Your Candy!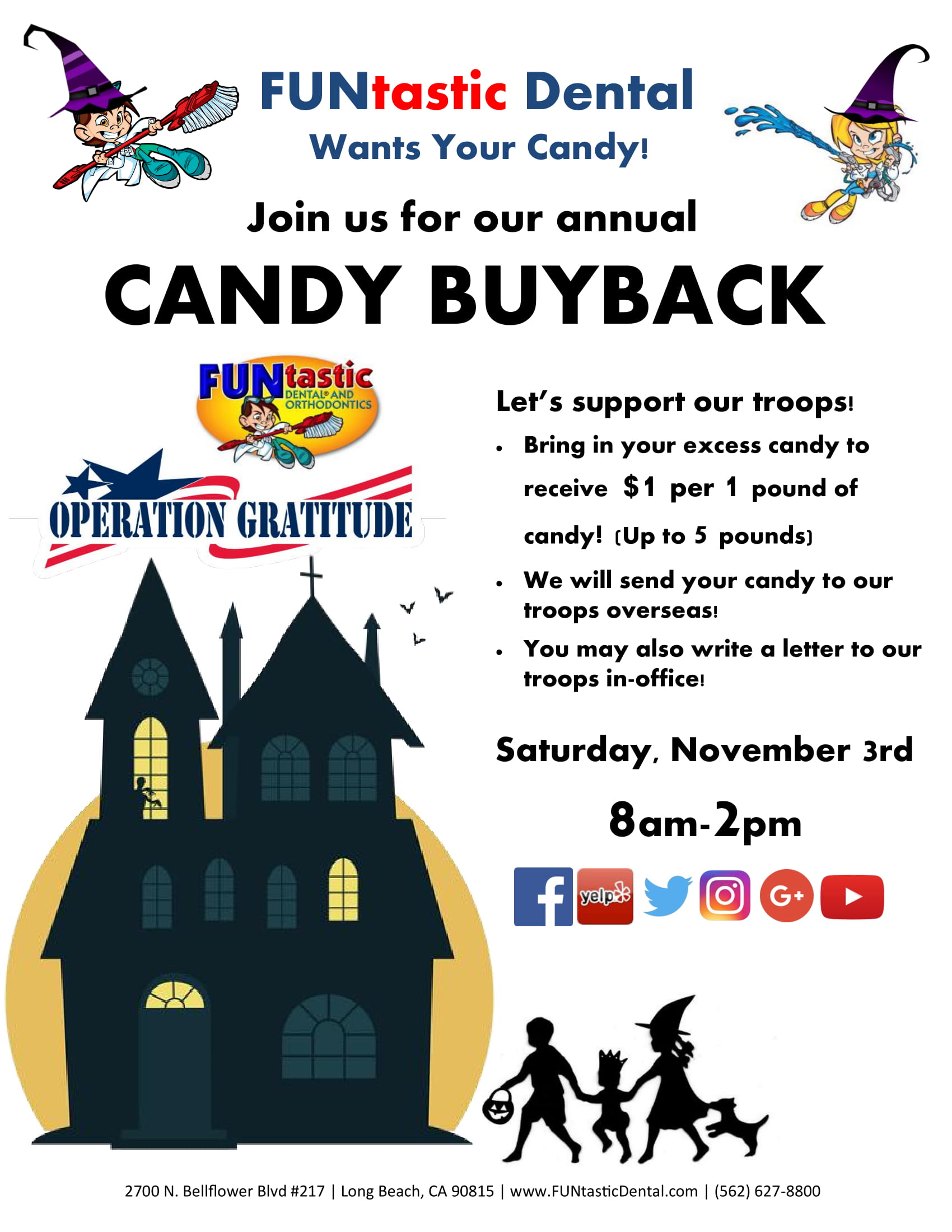 On Saturday, November 3, 2018 from 8 am – 2 pm, stop by our office to donate your extra candy for some $$$. You will receive $1 per pound, up to 5 pounds. We will send your candy and any letters you want to write in-office to our troops overseas! How awesome is that?? Call us if you have any questions at (562) 912-2007.