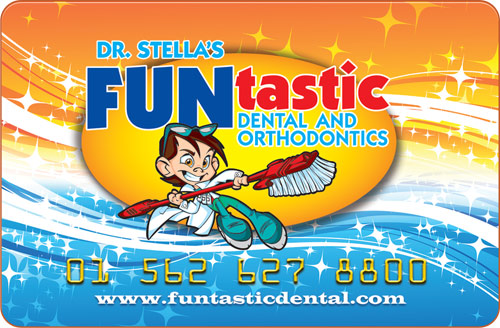 Click here or on card to enter into our Patient Rewards Hub
Here are the few ways you can earn rewards …
Great oral hygiene
Referring friends
Being on time
Being a great student
And Much, Much More!
Points can be redeemed for great prizes, just click on the card above! Enter your 16-digit membership number or username on the back of your card and your 4-digit password and enter into the fun world of FUN!
Dr. Stella's Funtastic Dental & Orthodontics Patient Rewards Hub! Orthodontics Long Beach


Read more: http://www.funtasticdental.com/patient-rewards/#ixzz2mdzxKoGK